Miscellaneous Projects @Discord
Highlighted here are diverse, small to mid-scale projects I conceptualized and executed at Discord. These projects were purposefully designed to effectively address communication and business challenges while also upholding the brand's playfulness and high-quality standards.
Discord Game Night​​​​​​​ - International Women's Day Theme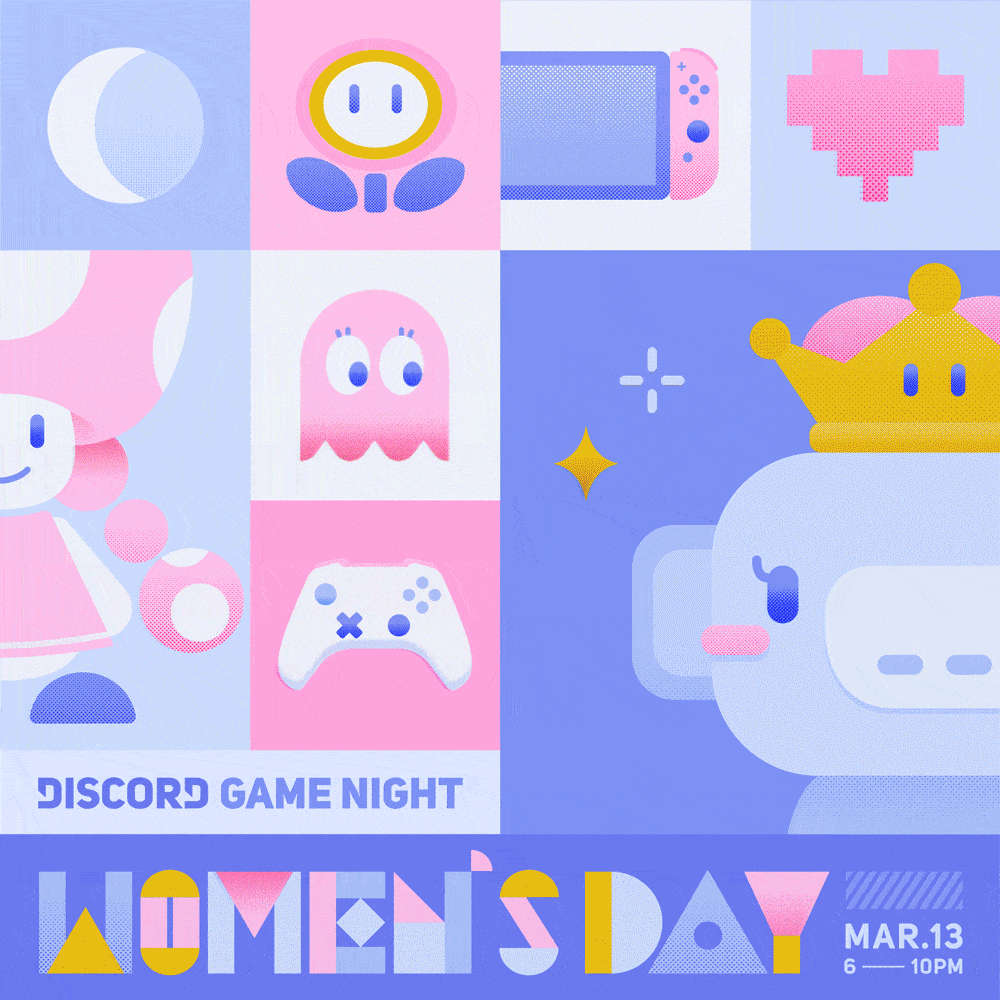 2023 Discord AANHPI Month
Package Design for Discord Nitro Toys
Discord Partner Merch including the First Wumpus Hat & Sock
Discord Holiday Gift - Wumpus Bobble Head Package Design
Discord × Elgato Wumpus Mic & Steam Deck Package
Discord Voice Chat On PlayStation®5 Console - Launch Art
Discord Hack Week is an internal event where people can come up with crazy and fun projects at Discord and work on them full-time for a week. The visual theme for 2020 Hack Week is a Rubik's Cube, which represents a place where people can create projects, work together, and develop many amazing possibilities.

Snapchat Ad Campaign 2021
Cooperate with my amazing
colleague
 Kevin Tang on a 15-second user acquisition ad spot for Discord. I designed the 2D layouts and style frames for the videos, which Kevin brought into 3D art and 2D typographical animation.
Red Dead Redemption's 10 Years Anniversary
Animal Crossing 20 Years Anniversary
Discord Hack Week Tamago Game
Discord Mental Health Day